Books and Writing
Here are all the most recent places where you can read (and hear) writing from Kerriann Speers.
The Infinite Universes of Maggie Lavery (And Other Short Stories)
When faced with a dilemma, a pregnant woman can open portals to an alternate universe. As his publishing deadline looms, a cartoonist struggles with dementia and his imaginary friend. A local busybody turns amateur sleuth and even more amateur actress to nudge a murder investigation in the right direction. Death takes a day off to shop for flat-pack furniture and runs into an old friend.
In this debut collection, Kerriann Speers blends the everyday with the magical in nine uplifting short stories. Filled with the dark and light of life, The Infinite Universes of Maggie Lavery (and Other Short Stories) are tales exploring first love, loss, grief, fear, and family. Currently available on Kindle Unlimited and in paperback.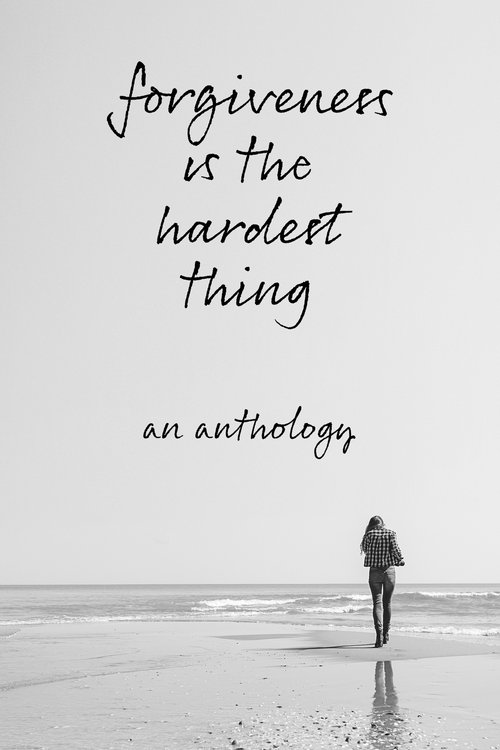 Forgiveness is the Hardest Thing: A Collection of Short Stories, Essays and Poems published by Leschenault Press
During the prolonged Covid-19 lockdowns, twenty-one women were invited to write about their experiences of forgiveness through the medium of poetry or prose, fiction or non-fiction. The result is an anthology that lays bare the shared need to forgive or to be forgiven.
The Nothing Box is a short story about a woman dealing with the mental repercussions of a sexual assault that occurred some decades earlier.
Changing the Story – ExtraORDINARY Women by the Linen Hall Library, Belfast
Campaign for Nuclear Disarmament Badge, a flash fiction piece based on the life of Sinéad Morrissey, was published by the Linen Hall Library in Belfast. A part of the ExtraORDINARY Women project, Changing the Story was a series of workshops run by Jan Carson which focused on the works and lives of Northern Irish female writers and poets.
We Are Not Shadows Anthology from Folkways Press
Mama Appleskins, a poem about motherhood, was published by Folkways Press in their first anthology, We Are Not Shadows.
Published in May 2021, the anthology embraces different personal experiences of women through stories, poems and essays.
North Star Anthology from Women Aloud NI
At Your Grandmother's Table, a poem about family and memories, was published by Women Aloud NI in June 2020.
North Star is an anthology of short stories and poems capturing the voices of Northern Irish female writers.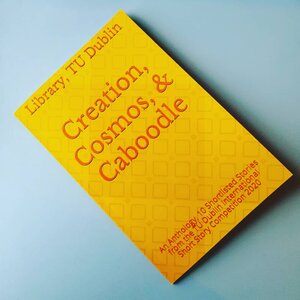 Creation, Cosmos and Caboodle Anthology from TU Dublin Short Story Competition
The Infinite Universes of Maggie Lavery was shortlisted for the TU Dublin Short Story in October.
The anthology of shortlisted short stories is available in paperback and ebook format from Amazon. Extracts of the stories were read by Rob Doyle and can be listened to here.
Other places to find my writing:
Do Not Build Me a Monument won Writing Magazine's Open Poetry Competition in 2020.
The Muse and The Murderer Won Writing Magazine's Historical Fiction Short Story competition. It was published in their April 2021 edition.
The Tenx9 podcast aired a true story about the first day on a new job in the episode Variety is the Spice of Life. This was recorded as part of the First Time event at Flowerfield Art Centre in May 2019.
A historical flash fiction story, Mutually Assured Destruction, was published in issue 8 of Bangor Literary Journal.
A short story was longlisted for the Bath Short Story Award in 2020.